You are here
BVI FSC Authorises Deadline Extension for Licencees
The BVI Financial Services Commission ("the Commission") is mindful of the business disruptions that the global pandemic COVID-19 may present for licensees. Investment business licensees, mutual funds, and approved managers are being encouraged, where practical, to comply with the upcoming deadline of 31 March 2020 for the payment of annual licence fees. 
Please note that the Commission will not apply nor issue penalty fees for late submission until after 30 April 2020.
The Commission will continue to issue updates to the industry. Please direct any questions regarding this notice and the payment of annual license fees for entities holding investment business licenses, mutual funds, and approved managers to InvestmentBusiness@bvifsc.vg.  
Email addresses for each division appear below: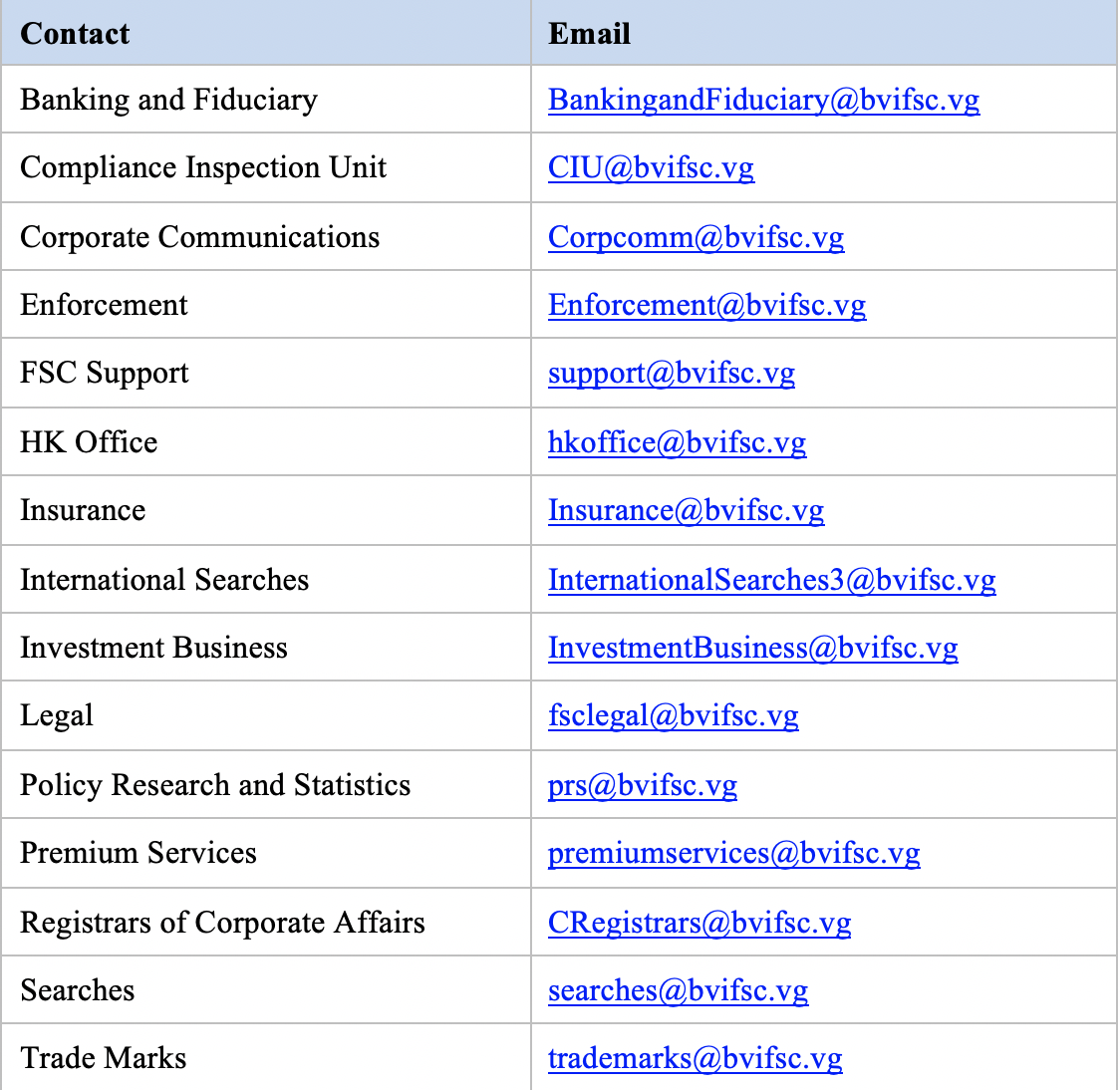 We ask for your continued patience as we take these necessary steps to safeguard the health and well-being of our employees at this time.  
We anticipate that response times to queries and the processing time of some transactions may be minimally affected during this period.  
Please continue to monitor our FSC Website, www.bvifsc.vg for updates to our business hours in response to Covid-19 or any other changes in our services, and the obligations of our licensees at this time.