Accountability and impartiality are both crucial to the success of the FSC. To achieve these objectives, the Financial Services Commission Act establishes a Board of Commissioners. The Board of Commissioners is the governing body of the FSC and is among other things, responsible for:
Establishing policy for the FSC and monitoring and overseeing its implementation: and
Monitoring and overseeing the management of the FSC with the objective of ensuring that the resources of the FSC are utilised economically and efficiently
The Board of Commissioners is comprised of the Managing Director as an ex officio member and not less than four or more than six other members. Persons eligible for appointment to the Board of Commissioners must be fit and proper and possess relevant knowledge, experience and expertise in financial services matters to aid the FSC in the performance of its functions.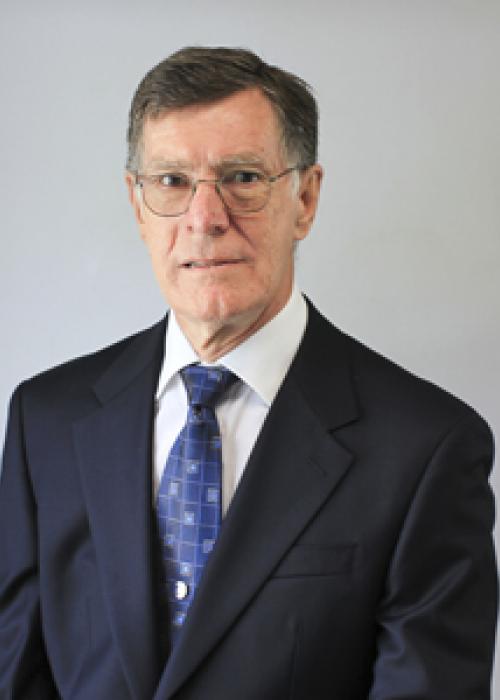 Robin Gaul
Chairman
Mr. Robin F. Gaul, FCCA, was born in Norwich, England. He was admitted as an Associate of the Chartered Association of Certified Accountants in 1967 and a Fellow in 1976. Before retiring from private practice, he worked as an accountant and financial advisor, and was a partner in the BVI office of KPMG. He has served on various boards and committees in the BVI Public Sector, including the Development Bank of the Virgin Islands and the BVI Electricity Corporation. He was appointed as Deputy Chairman of the Inaugural Board of the Financial Services Commission in 2002 and Chairman of the Board in May, 2006.