You are here
Business Continuity Update: Contact Information
BVI FSC Business Continuity Update: Contact Information
The offices of the BVI Financial Services Commission ('the Commission') are currently closed to the public. Our teams are available by email and telephone to address and resolve queries. Industry practitioners are encouraged to use the division contact email addresses below for correspondence with the Commission.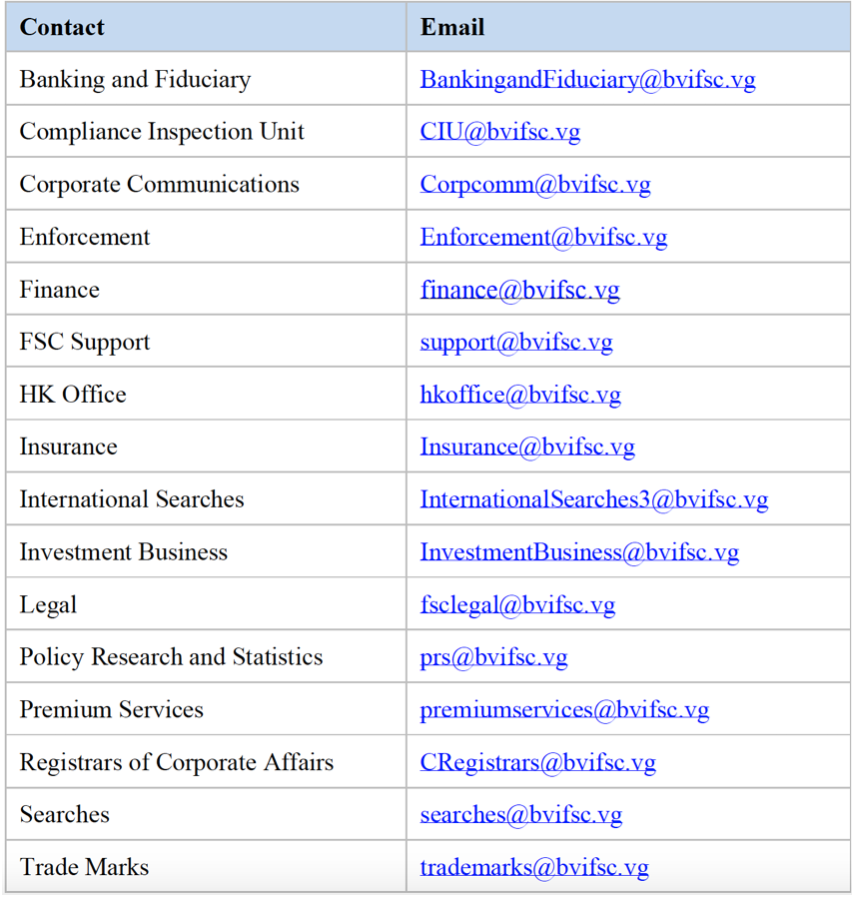 For telephone assistance, please use the numbers below Monday - Friday from 9:00 a.m. to 12:00 p.m. AST.

Registry of Corporate Affairs:          - (284) 347-4120

Regulatory/Supervisory Divisions:  - (284) 347 - 4762
                                                             - (284) 347 - 4739
Continue to check the Commission's website for updates on our business operations and monitor emails from FSC Corporate Communications for the most up to date information.